Taliban's Drug Dilemma: Opium Production vs. International Recognition
Nov 3rd, 2011 | By
p-a-chouvy
| Category:
Afghanistan
,
Articles
,
Central Asia Caucasus Analyst
,
English
,
Forced eradication / Eradication forcée
,
Geopolitics / Géopolitique
,
Opium
,
Production
,
Traffic / Trafic
,
War / Guerre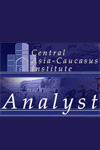 Taliban's Drug Dilemma: Opium Production vs. International Recognition
Pierre-Arnaud Chouvy
The Central Asia – Caucasus Analyst
Wednesday / December 8, 1999
Central Asia – Caucasus Institute
Johns Hopkins University's Nitze School of Advanced International Studies
The Taliban government sees its long awaited international recognition more than ever compromised by the dramatic increase in Afghanistan's opium production that has literally exploded in 1999. The rise of the Taliban movement in Afghanistan since 1994 has coincided with this increased production. Afghanistan's standing as the world's leading opium producer will only worsen the situation of the Taliban government on the international and even national scenes.
BACKGROUND: In 1999, despite earlier gestures that it would take eradication measures, Afghanistan's opium production doubled. A similar doubling of the opium crop in 1986-1987 from 350 to 850 tons, repeated itself this year but in quite higher proportions. This year the 90,983 hectares of poppies yielded a harvest of 4,581 tons of dry opium, that is somewhere between 70% to 117% more than 1998. There is no question of the responsibility of the Taliban government for the recent increase in opium under cultivation since 97% of these areas are under Taliban control.
Even though the Amir-ul-Momineen himself, Mullah Omar, emphasized on several occasions his will to fight against opiate production, the Taliban levying of Islamic taxes, zakat and ushr, on opium production and trade glaringly shows this Islamic government's role in justifying an activity contrary to the very principles of Islam. The Taliban policies proceed from a dilemma related to a combination of several internal and external factors. On the internal level, Afghanistan's socio-economic situation makes opium production one of the only available economic means that provides access to land, labor and credit. Currently, the Afghan peasantry's heavy dependence upon opium production, associated with politico-territorial realities of a tribal society with fragile political allegiances, is prohibiting the Taliban from making any attempts at eradication.
« It is simply not possible to eradicate the poppy without alienating the farmers, » explained Abdul Rashid, director of drug control for Kandahar province in 1997. Reports that the Taliban were going to proceed this year in eradicating some 400 hectares in the southernmost province of Kandahar, the province where they have their greatest support, testifies to their fear of addressing the problem elsewhere where their support is less secure.
IMPLICATIONS: Taliban's involvement in opium production will be badly felt by Afghanistan's neighbors who fear the spilling over of both Afghanistan's fundamentalism and drug culture. On the external level, the production increase will undoubtedly expose more of Afghanistan's neighbors to problems associated with heroin use such as addiction, crime, and HIV infection. India, the Central Asian states and Iran should all experience heavier flows of opiates through their territories. Central Asia is now estimated to channel more than 65% of Afghan opiates. Iran remains widely used by traffickers a situation made clear by the November killings of 35 anti-narcotics agents by drug smugglers. The opium traffic has already taken a heavy toll on Pakistani and Iranian populations each having about 1.5 to 2 million drug addicts. The recent production increase will certainly worsen the developing drug addiction problem in Central Asia.
As for the November 14 United Nations sanctions on Afghanistan, they do not bode well for any diminution of opium production, especially since Afghanistan's wheat crop this year was down 16%. With the dramatic poppy cultivation increase, that already limits the land allocated to food crops, and the furthering of economic sanctions, more farmers will undoubtedly be tempted to switch to opium production. Indeed, beyond agricultural and economic considerations, marketing through smuggling networks makes opium production even more attractive. This is already clear. In 1999, poppy cultivation was extended to 27 new districts in Afghanistan.
CONCLUSIONS: As for the implementation of any eradication policy, the international non-recognition of the Taliban government is of primary importance. The methods of action against opium production in Afghanistan are largely compromised as long as the country does not have international recognition. Even the United Nations Drug Control Programme cannot legally conduct any formal agreement with the Taliban government as long as the latter is not internationally recognized. Indeed, Mullah Omar offered again in 1998 to eradicate poppy cultivation in exchange for the recognition by the United Nations of its government as the legitimate one of Afghanistan. His offer could be taken seriously by the international community that opposes Taliban's policies and actions.
To engage in poppy eradication, Afghanistan must have international recognition and aid that are in turn impeded by Taliban political policies and actions deemed unacceptable by the international community. But the dilemma for the Taliban, who need both regional and international assistance, is that they cannot reasonably give up their mass support by forcing the peasantry of this predominantly agricultural country to engage in opium eradication, one of the only means of economic survival. The internal support of the population for opium cultivation or eradication is directly dependent on the contributions of the international assistance. Alone and without support, whether internal or external, the Taliban government cannot afford to engage in the eradication of opium, the country's main cash crop.
AUTHOR BIO: Pierre-Arnaud Chouvy is currently working on a Doctorate in Geography at the Panthéon-Sorbonne University in Paris, France. His work deals with a geopolitical approach of the emerging conditions of both the Golden Crescent and the Golden Triangle. 
 Copyright 1999 The ANALYST ©
All rights reserved.