Maps / Cartes
Maps by Pierre-Arnaud Chouvy / Cartes de Pierre-Arnaud Chouvy
Maps presented below are also available in English.
————————————–
All rights reserved
Republication or reproduction of any image on this web page
is strictly prohibited without author written consent.
The usage fees are based on the usage requested.
Tous droits réservés
Toute reproduction, diffusion ou adaptation, totale ou partielle,
par quelque procédé que ce soit d'une image de cette page web,
est interdite sans le consentement écrit de l'auteur.
Tarif de cession de droits fonction de l'usage envisagé.
————————————–
 # 1 – Production et trafic de drogues dans le monde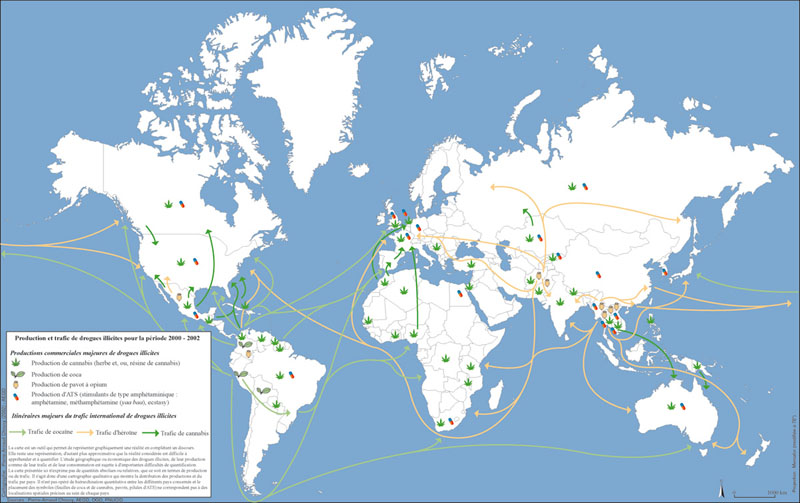 # 2 – Itinéraires majeurs du narcotrafic en Asie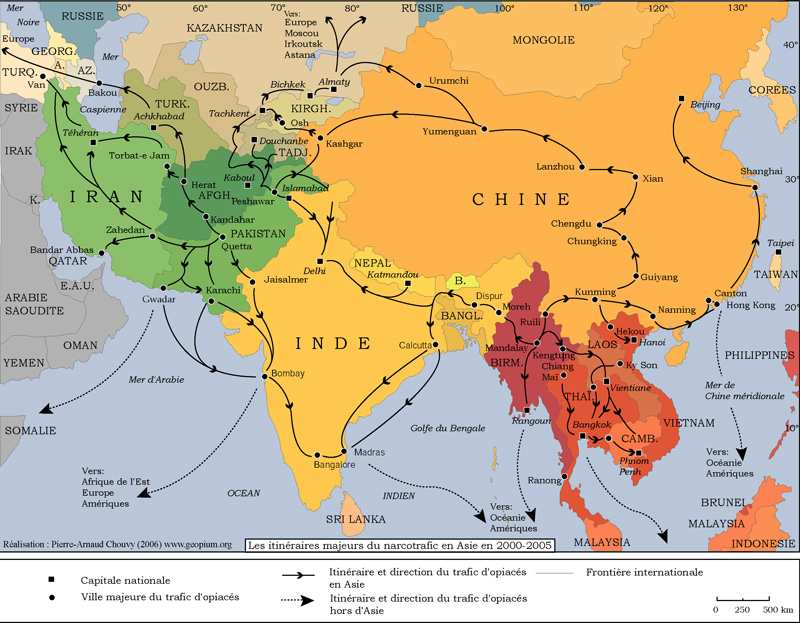 # 3 – Triangle d'Or: narcotrafic irman vers l'Inde et la Chine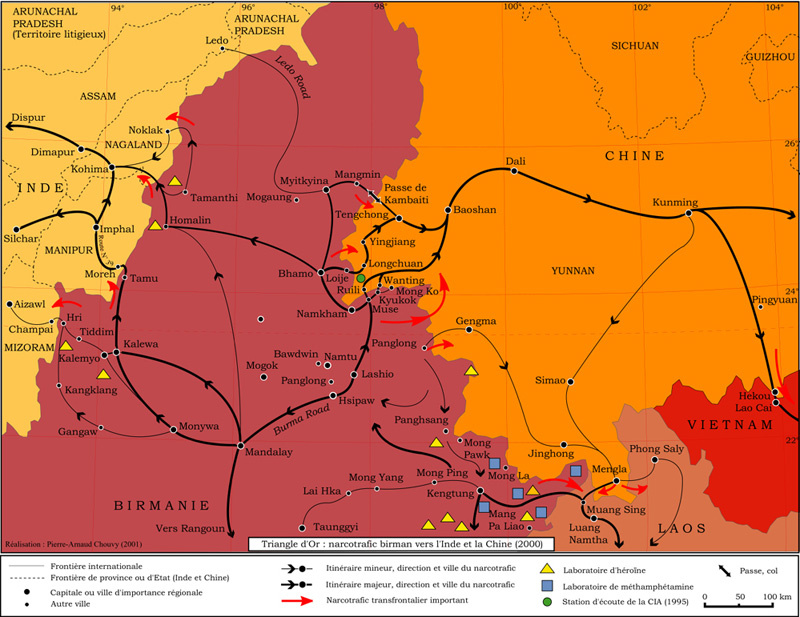 # 4 – Triangle d'Or: narcotrafic de la frontière birmano-thaïlandaise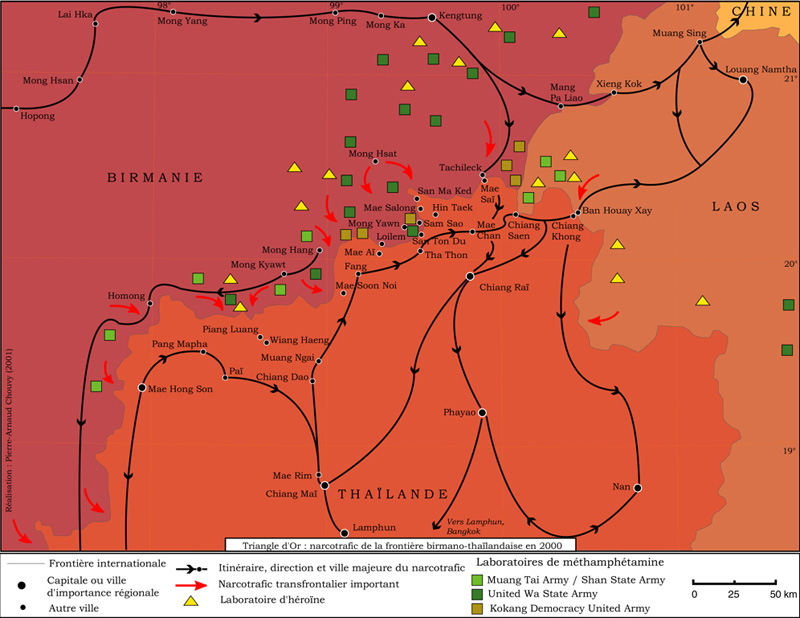 # 5 – Triangle d'Or: la Thaïlande au centre du narcotrafic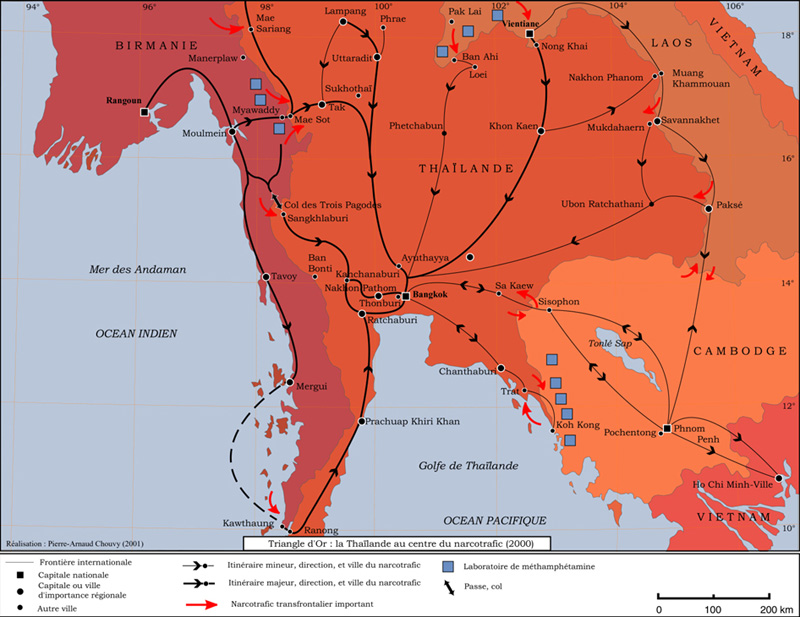 # 6 – Croissant d'Or: narcotrafic entre Afghanistan et Pakistan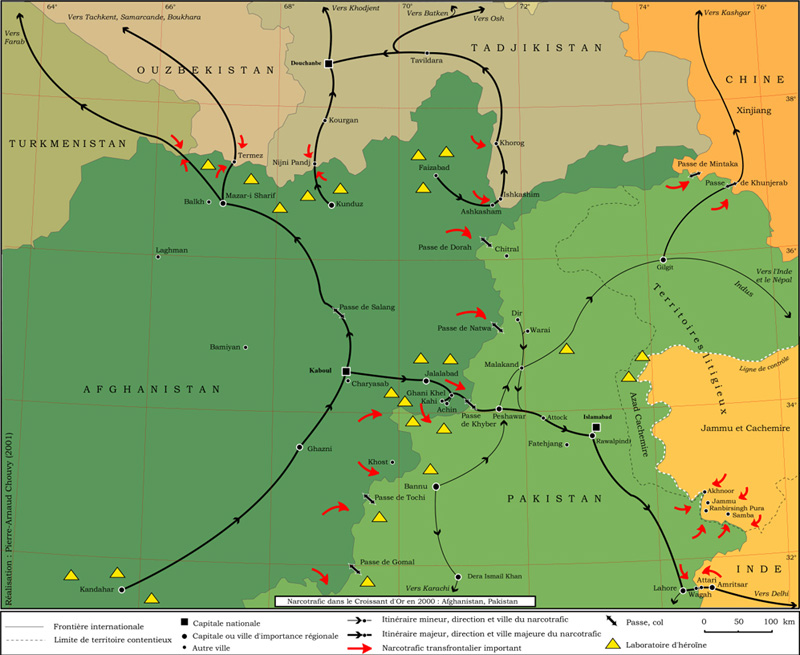 # 7 – Croissant d'Or: narcotrafic entre Afghanistan et Baloutchistan pakistanais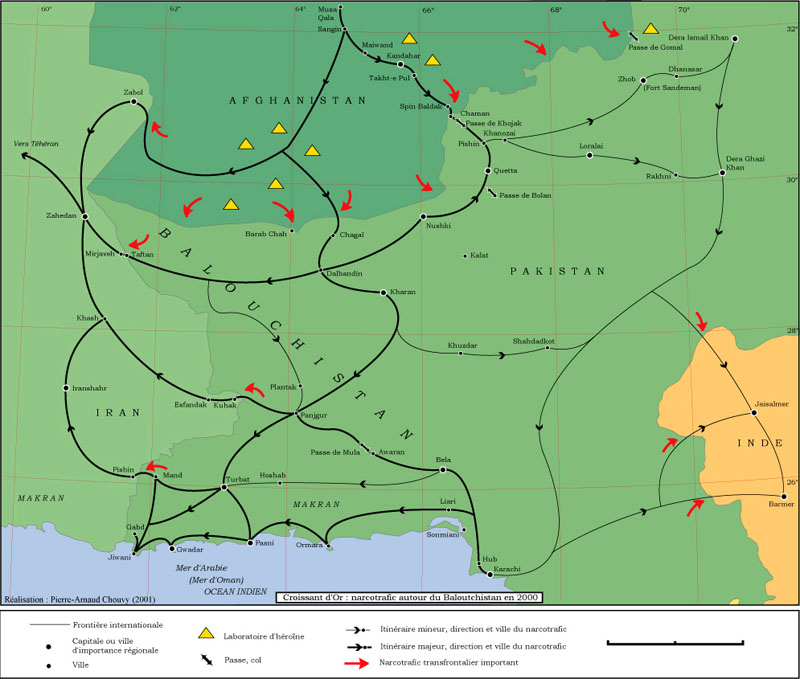 # 8 – Croissant d'Or: narcotrafic entre Afghanistan et Iran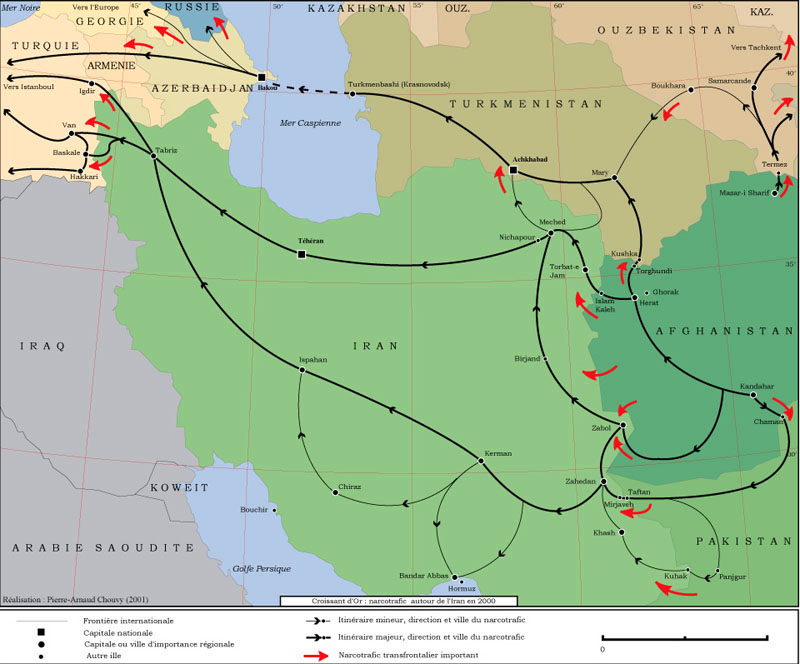 # 9 – Croissant d'Or: narcotrafic entre Afghanistan et Asie centrale